Yes, Jan Rodriguez knows how to make food.
Of course, there's more to making food than just knowing how many cups of what to put in the pot. Jan treats each recipe like a creative exercise, finding new ways to experiment with flavors to create dishes that satisfy whatever gastronomic craving.
He doesn't stop at just creating recipes either—Jan is continuously looking for ways to one-up even himself as he explores more concepts. "We're going to have a new Fat Bastard," he teased. This refers to the pork chop that garnered an almost cult-like following, which will make a return with the reopening of The Weekend later this year. (We're already marking our calendars.)
As a matter of fact, Jan sent me a message just as I was polishing up this piece. He'd come up with a new recipe using Kanduri Palapa, a version of the irresistibly spicy-savory Maranao condiment that goes with literally everything. I'm not exactly going to say what he did with it, lest he decides to put it on one of his menus someday—but I will say it's a combination I never would have thought to make, but am now ready to try out in my own kitchen.
Sometimes, though, the real testament to someone's culinary prowess is how they can create a dish that may seem simplistic on paper, but actually packs a flavor worth more than the sum of its parts. Enter Jan's latest foray—BRGR.
The Best Burger in Cebu?
Jan launched BRGR in late 2020, introducing a thoughtfully crafted approach to the classic favorite. "The idea is, I want a simple burger," he explains. He adds that to some, his Proper BRGR—lacking the bells and whistles that come with other variants—might sound a bit bland.
And on paper, it does seem simple enough. The four-ounce beef patty is punctuated by cheddar cheese, chopped bacon, dill pickles and the house-made Sauce Boss, and enveloped by a brioche bun.
There's a kind of confidence in that sparseness, one that you immediately understand after you take a bite. Jan didn't just throw this short ingredient list together. It's the result of careful experimentation, making sure that everything that goes into the burger pulls its own weight, and then some.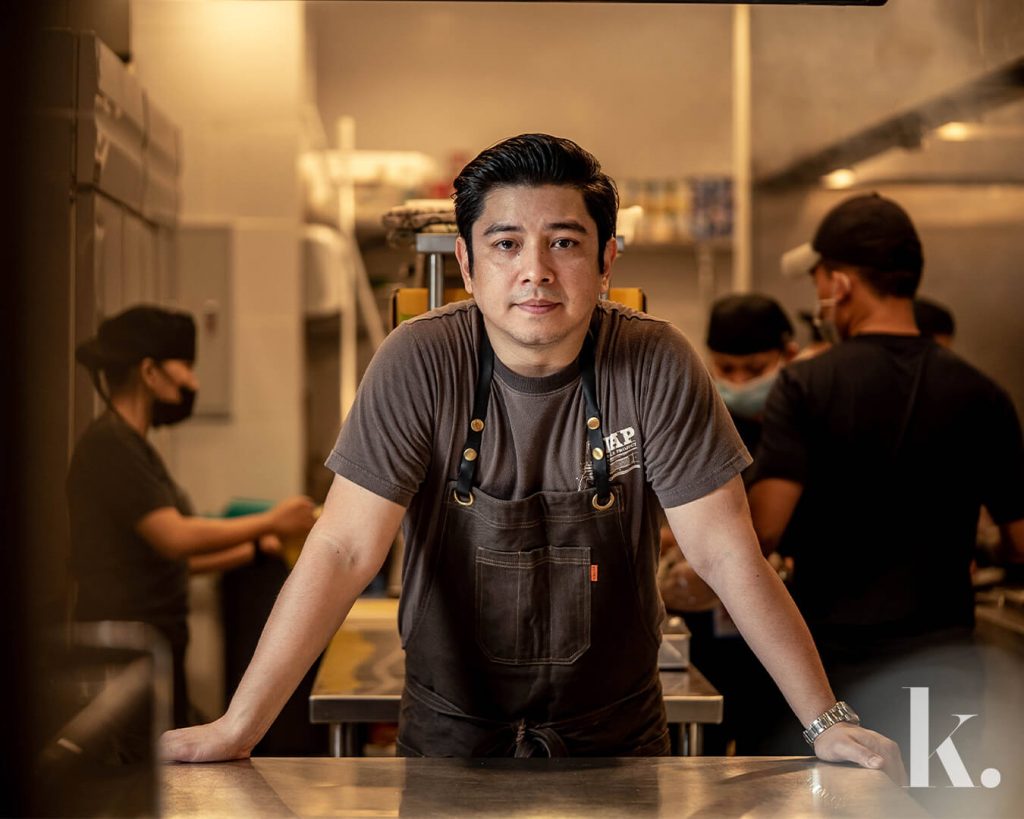 Naturally, the star of the burger is the meat. "A burger to me is steak in a bun. A lot of people don't see it like that. They can't relate steak to a burger because it's ground or it's minced," Jan explains, adding that people prefer more premium steaks because of its flavor profile. "If you grind quality beef, you get the same flavors, but with a different texture."
At BRGR, they use either Angus or Australian beef for the patty. "We don't mix our meat with anything," Jan continues, which he says poses the other problem of finding the right-sized bun. He found the buns in Cebu too large for his patties, and decided to come up with his own brioche buns.
It's Not Just the Beef
"I just want the bun to be a vessel for the beef," he shares, adding that the bun isn't meant to be filling. "I don't want the bread to take away from the flavor of the beef."
Jan also cooks his patties on a grill—"I like the smoky flavor"—and tops it with high-quality cheddar cheese. "The cheese brings out the milky component of the beef. It adds seasoning and texture as well."
One of the distinguishing flavors of BRGR's offering is the Sauce Boss. "I love ketchup on my burgers. I love mayo on my burgers," Jan shares, adding that historically, burgers only had ketchup and no mayo. But understanding the importance of acidity that mayo brings to the bun, Jan whipped up his own sauce that brings a bright balance to the meatiness.
"You have to specialize. It's about making the product really good, in order to be sustainable. You have to keep creating something different, and maintain the quality."
A lot of thought also went into the ingredients that Jan had decided to withhold. For one, there are no tomatoes because depending on the quality, they can make burgers watery. "There's no onions, because I didn't want it to take away from the flavor of the beef," he adds.
This is why people are barely allowed to modify their burgers. They can add ingredients, but they can't choose to remove any of it. "I designed the burgers in such a way that it has to be eaten together," Jan says.
More on the Menu
Admittedly, one of my personal favorites on the BRGR menu are the chicken sandwiches, namely their version of a Nashville hot chicken, the Country Cock. It has all the trappings of a great spicy chicken sandwich—the tarty sweetness of the slaw and the dill pickles, plus the kick of the hot sauce—but Jan brings in another dimension to its flavors.
"Honey butter," Jan shares, explaining that he had thought there was something missing to the buttery flavor. "You have the sweetness in the bun, but it's not overpowering, and it balances off the acidity of the burger."
The Bitchin Bovine is another must-try, a take on the barbecue burger. "It's not the typical barbecue sauce," Jan says about the yellow concoction. "It's a North Carolina-style sauce. We use mustard for the base, and we make our own mustard."
The amount of consideration that goes into every single element of each BRGR is incredible, but inevitable considering how passionate Jan is about food. So passionate, in fact, that some people might consider his pursuit of perfection on a plate a bit obnoxious or too intense.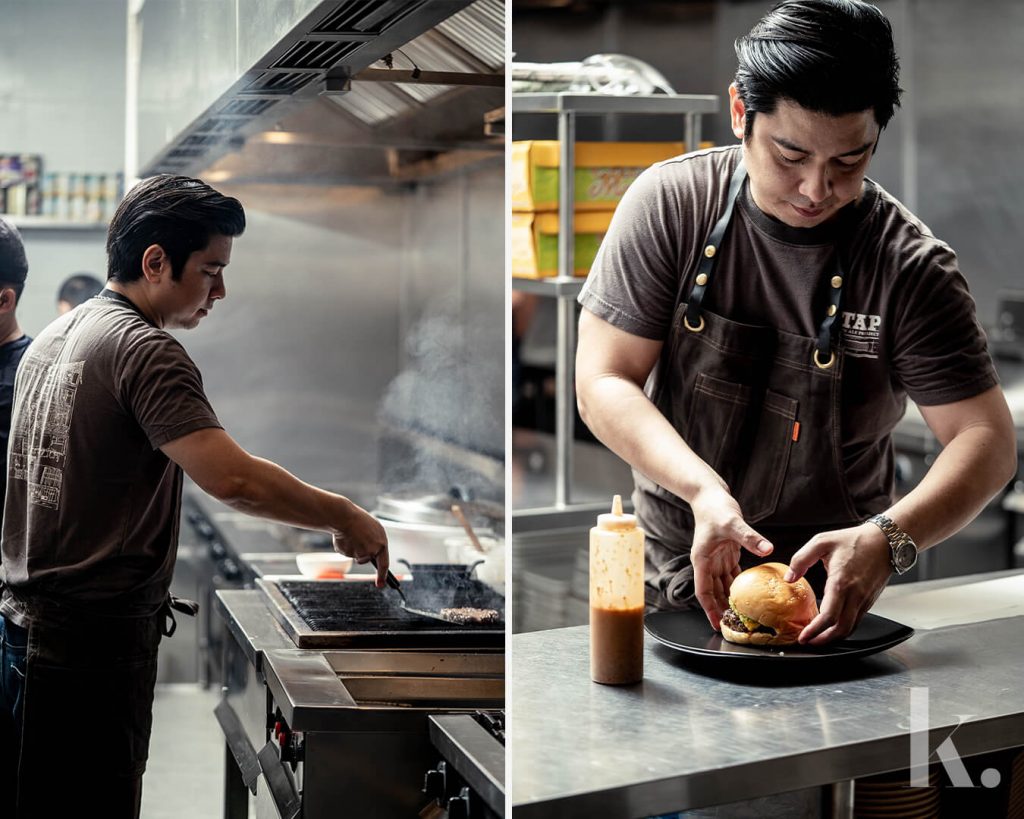 "I used to be very affected by it," Jan admits. "It's all very personal to me, and if they say something against it, it affects me on that level. I've learned to deal with it."
He admits that in the past, he'd argued with customers who want their steak well done, or who refuse to have an open mind about his dishes. "Now, I just let it be, and try not to get affected personally."
"Kill them with kindness," Jan adds, sharing that he specifically tries to block out comments that aren't objective. "But we go out of our way to correct mistakes all the time."
The Food in Cebu
That's not to say there haven't been actual problems. The pandemic has been particularly hard on the restaurant industry, but Jan shares that he and a few others saw it as a challenge to be more creative in the kitchen.
"The pandemic brought about a lot of good cooks, which is very good for Cebu," he says. "With the availability of recipes online, it makes it easier for people to learn and execute. They can be adventurous about it."
On his end, 2020 became a chance to play around with new concepts in his own kitchen. "I've never cooked so much in my life," he laughs as he looks back on 2020. Whipping up requested recipes from his kids became an opportunity for research and development.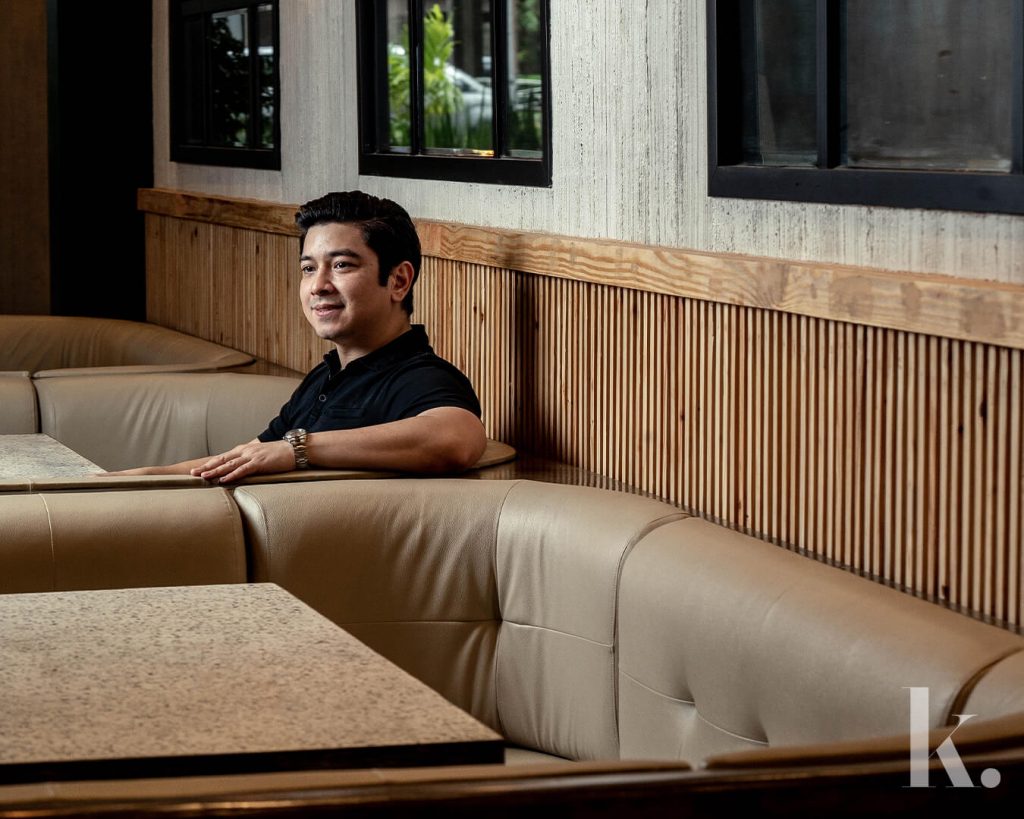 And he acknowledges that many other home cooks are doing the same. "A lot of people who were scared to get into it were forced to cook at home, and found comfort in it," he says about the many who started their own food businesses while in quarantine. "A lot of people told me that they enjoyed it, and found it therapeutic. So it became a business for them, which is good. More entrepreneurs."
In his decades of experience in the food industry, Jan has found the secret for being able to adapt with the times. "You have to specialize. It's about making the product really good, in order to be sustainable. You have to keep creating something different, and maintain the quality."
Currently, Jan has his own run-down of favorite Cebu spots: Bar Pintxos and Terry's—"I love small plates;" Persian Kitchen—"their sides are phenomenal. You don't know what it is, but when you eat it, it's so good;" Cherry's The Spice—"I think it's the best Indian food."
"Lorraine Dytian of Kaffee Alde has been doing some stuff under Alie's. The pizza is really good. My wife orders from her three times a week," Jan adds. "Her sourdough donuts—my God. It's like biting into a cloud."
That's not the end of the list of course. "And my burgers," he adds with a laugh and a shrug—and really, we can't argue with him there.